Featuring: Merrill Osmond, New Jersey Nights (Touring), Shane Richie, Fiona Phillips, Jonathan Ansell, Gareth Gates, Roni Hart, Chico, Shane Richie Junior, Louisa Lytton, The Osmonds, Jermaine Jackson
A Night to Remember: Merrill Osmond + New Jersey Nights (Touring) + Shane Richie + Fiona Phillips + Jonathan Ansell + Gareth Gates + Roni Hart + Chico + Shane Richie Junior + Louisa Lytton + The Osmonds + Jermaine Jackson
Merrill Osmond has celebrated over 54 years in the music business and for this very special night he is joined by family and friends from the entertainment world to host a gala variety evening to raise money for the Hearing Fund UK.
The cast of the international smash hit show, New Jersey Nights, will give a special performance of their hit show at The Gala this year.
Produced by the multi-award winning, internationally acclaimed, Leeds born producer David King, New Jersey Nights is a spectacular celebration of the music of Frankie Valli and The Four Seasons.
It is one of the most popular touring shows in the world, and is taking a night off from their sold out UK tour, to appear at this event.
Merrill Osmond is the lead singer for the world famous Osmond family. He is also an established solo artist. He has toured throughout the world performing in many major venues. With his brothers, Merrill has sang lead on 27 gold records. He has produced and written the music and lyrics for 5 number one hit records.

Merrill Osmond tour dates
The international hit show New Jersey Nights takes you on a musical journey celebrating the greatest hits of Frankie Valli and the Four Seasons.

Featuring four great singers, perfect harmonies, stylised costumes, a rockin' live band and amazing dancers Jersey Nights delivers all of the Four Seasons hits, including: Sherry, Rag Doll, Can't Take My Eyes Off Of You, Big Girls Don't Cry, Let's Hang On, Walk Like a Man, Dawn, Silence is Golden, Oh What a Night and many more.

If you like the music of Frankie Valli and the Four Seasons, you'll love this show.

Don't miss New Jersey Nights!

'A Massive 5 Star hit' (Reno Press)

'A Brilliant production - The Theatrical event of the year!' (UK News)

'5 Star Fabulous!' (New York Press)

'The standing ovations say it all' ( London reviews).

New Jersey Nights (Touring) tour dates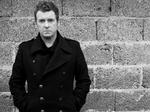 One of the UK's most popular performers, famed for his song and dance routines and more recently, his portrayal of cockney geezer Alfie Moon on top soap EastEnders, proving that there's an accomplished actor inside him.

Shane Richie tour dates
Jonathan Ansell, the sensational voice on over 2 million albums, is one of the UK's most popular young tenors. He shot to fame with pop opera group G4 on the X Factor and when they split, he was propelled to instant stardom as a solo artist, shooting to the top of the charts with his first album 'Tenor at the Movies'.

His second album 'Forever' was a huge critical success. Jonathan continues to sell out all over the UK as a solo star and has also appeared in countless radio and TV shows.

Jonathan Ansell tour dates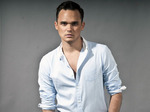 In 2002 Gareth was famously runner up to Will Young in the UK's first Pop Idol. Instead of disappearing into 'Pop Oblivion', he carved out a very successful career for himself, having hits and travelling worldwide. In the UK alone, he sold 3.5 million records, released 3 albums and had 4 number 1 singles. In 2009 Gareth auditioned and impressed Sir Cameron MackIntosh and accepted the role of Marius, in the 25th anniversary tour of Les Miserables. He has since performed a successful 'Boogie Nights' concert tour with the legendary Osmonds and he continues a successful career in musical theatre.

Gareth Gates tour dates
Chico, or Jousef Slimani, a former stripper rose to fame in 2005, as part of ITV's talent show, the X Factor. Although the weakest singer of the finalists, Chico nonetheless won over both the judges and fans affections with his cheeky attitude and energetic dancing. This not only netted him a huge fanbase (just in time for Christmas) but also made him one of the year's unpredicted success stories.

Chico tour dates
The eldest son of entertainers Coleen Nolan and Shane Richie, who has carved out a successful career as a solo singer, band frontman and musical theatre star.

Shane Richie Junior tour dates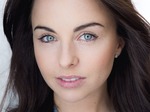 Strictly Come Dancing favourite who made her name as Ruby Allen in Eastenders and PC Beth Green in The Bill.

Louisa Lytton tour dates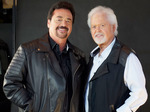 The Osmond Brothers – Alan, Wayne, Merrill, and Jay - recorded their first record album in 1963, and since that time with the addition of Donny, Marie, and Jimmy, collectively and individually, the family has had approximately 200 albums released.

The Osmonds have had a phenomenally successful recording career, having sold over 100 million albums worldwide and 59 gold and platinum award records to their credit. Their 1974 hit, 'Love Me For A Reason', went global again over 20 years later, when covered to huge success by Boyzone.

Merrill found success on his own and recorded several solo projects as well. Jay fronted the band with the Global hit 'Crazy Horses' (their biggest international hit) a song ahead of its time written by the band about pollution. The Osmonds have also proven to be very talented and successful song writers, and have penned a majority of their biggest hits – including 'Down By The Lazy River', 'Let Me In', 'Goin' Home', 'The Proud One', 'I'm Still Gonna Need You', etc.

With each album recorded, The Osmonds' talents and abilities continued to grow musically and they still know how to touch the hearts and souls of their fans. No other musical group or family can match their harmonies. Through it all, The Osmonds have never stopped recording and continue to experience great success worldwide! The best is only yet to come!

The Osmonds are still as active now as they ever were, and are still fronted by Merrill and Jay.

The Osmonds tour dates
---