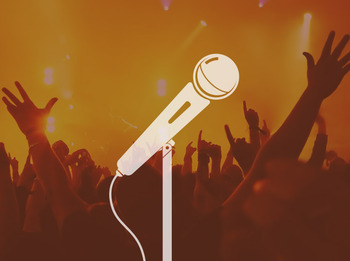 Sat 15th Dec
at 10:30pm
Kerrang! Klub Xmas Ball
@ The Garage, London
Featuring: James McMahon, Hopeless Heroic, No Americana, My Passion, LostAlone, Sonic Boom Six, Fearing Farewell, Anterior, We Caught The Castle, Straight Lines, The Kut, Crash Mansion, Storm Born, Neonfly, Chaos Theory
Kerrang! Klub Xmas Ball: James McMahon + Hopeless Heroic + No Americana + My Passion + LostAlone + Sonic Boom Six + Fearing Farewell + Anterior + We Caught The Castle + Straight Lines + The Kut + Crash Mansion + Storm Born + Neonfly + Chaos Theory
Come down to the Kerrang! Klub Xmas Ball! Featuring Kerrang! Resident DJs, giveaways, competitions and a handpicked selection of guest DJ sets, get ready for London's loudest rock night!
PLUS - extended DJ sets from Kerrang! Residents in the Main Room (Big Hits / Pop-Punk / Modern Classics / Nu-Metal) = AWESOME!
Bands will be performing DJ sets only.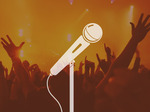 Editor of Kerrang Magazine.

James McMahon tour dates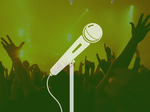 Alt-rockers influenced by Muse, Rage Against The Machine and Metallica with violins and hip-hop sounds.

Hopeless Heroic tour dates
A band with one aim in mind: to create original upbeat music unbound by the restraints of what is considered to be the current consensus. Raw and original tunes, not motivated by the need to please the majority.

No Americana tour dates
My Passion are Laurence René (Vocals, Guitar), Jonathan Gaskin (Vocals, Electronics, Guitar), John Be (Guitar), Simon Rowlands (Bass) and Jamie Nicholls (Drums), five young men with a fearless, rebellious intention, DIY ethics and a genre-smashing, electronic-induced metallic punk sound.

My Passion tour dates
You want attitude? Here ya go then - a slice of brattish brit-punk, complete with crashing guitars vying for the limelight and a melody climbing into your brain to declare war on the establishment. Have some!

LostAlone tour dates
SB6 are a group in the tradition of UK punk bands such as The Specials, The Clash and King Prawn that push the musical envelope by mixing contemporary underground sounds of the UK with a rocking live show and educational lyrics. Although there really is no-one else quite like these energetic ragga muffins. Expect a variety, from hiphop beats to summer vibes and skacore riffs, this band have it all. 'Miss Dynamite fronting CapDown'.

Sonic Boom Six tour dates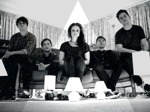 A five piece, female fronted alternative / rock band from Reading. Formed in 2009, their influences include Funeral For A Friend, The Recieving End Of Sirens and We Are The Ocean.

We Caught The Castle tour dates
Straight Lines was initially conceived by lead vocalist and guitarist Tom Jenkins and drummer Dane Campbell after the demise of their previous band. Despite the band's short existence, Straight Lines ability to pen infectious rhythmic anthems has not gone unnoticed and they have already secured forthcoming support slots with Kids In Glass Houses, Young Guns, Attack! Attack!, The Automatic and Motorhead!

Straight Lines tour dates
Infused with the fuzz of 90's grunge and alt.rock, The Kut is the alter-ego of multi-instrumentalist, Princess Maha. Live, they're a trio. Think Deftones, L7, Nirvana, Hole, Lunachicks, Incubus and Placebo. On record, they roar, with their EP releases gaining support from the likes of Kerrang!, Planet Rock, BBC Introducing Lancashire, Metal Hammer, Big Cheese, Q and many more. Currently active on the UK and European rock scene and voted into the winning spots of the MTV Brand New Unsigned Poll for 2014 and one of Kerrang! magazine's Breakthrough Acts of 2017.

"There's a slice of angst-offloading gutter rock that's a kissing cousin of Hole, but The Kut's scuzz-covered family tree also stretches further back to the garage rampages of The Stooges" - Q Magazine

"The Kut are like the b**tard lovechild of Courtney Love and Marilyn Manson with awesome riffs and chaotic live shows" - Metal Hammer

"Marks the precise point in the Venn diagram where L7 meets I Wanna Be Your Dog meets Courtney Love, which is equal parts terrifying and a cause for long and rowdy celebration. Punk's not dead, pass it on" - Classic Rock Magazine

The Kut tour dates
A staggering mash up of metal, hard rock and heavy punk from Southend, Essex.

Crash Mansion tour dates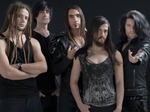 The brainchild of guitarist & songwriter Frederick Thunder, Neonfly enter 2014 primed for the next stage in their inexorable rise. A band of outsiders whose music straddles the gap between Rock and Metal, Neonfly's songs scream out for stadiums. With a total disregard for 'fitting in' to a scene dominated by clique & cliché, Neonfly are an epic aural assault who know how to bring an audience off, that's why they keep getting the call to support their heroes on tour.

NeonFly tour dates
---