Choose your experience
Special Offer:

Take a look at the latest VIP packages
Welcome to Ents24's dedicated VIP area!
It's where you'll find our favourite packages from the vast range available, as well as showing you this week's hottest VIPs to go on sale.
We've grouped our highlights by the type of package they offer, so it's never been easier to experience a great show in style, or to find the perfect gift for your own VIP!
Whether it's backstage access, the chance to meet the artist, exclusive merchandise or great seats with a hotel to match, you'll find it here.
Updated 21st March 2018
This Week's VIP Tickets
BEYONCE & JAY-Z OTR II
Kicking off early June, Jay-Z and Beyoncé are joining forces for the newly announced OTR II stadium tour. Various VIP packages are available that get you the best views of the show from a raised platform, backstage access, early VIP red-carpet entry, crowd-free merchandise shopping, drinks, exclusive merch and so much more!
Buy On The Run II VIP tickets ON SALE NOW >
HEAVEN 17
Heaven 17 are to perform their celebrated and acclaimed 1983 album The Luxury Gap in full across the UK throughout November and December and meet and greet VIP tickets are up for grabs! For under £100 (plus fees) you'll get entry to the concert, access to an exclusive soundcheck session, meet and greet with the band and a hoard of signed merch.
VIP tickets for Heaven 17 are ON SALE NOW >
KING CRIMSON - extra dates
Extending their 'Uncertain Times' tour to include dates in Nottingham, Edinburgh and Liverpool, King Crimson have also released additional Royal VIP packages. Getting you right onthe edge of all the action, VIP tickets will guarantee you seats in the first few rows (including front row where available), early entry to the venue, Q&A with the band, 4-CD Collectors set and exclusive merch.
Buy VIP King Crimson Tickets ON SALE NOW >
BJÖRN AGAIN - Extra dates
To celebrate the huge 30th Anniversary of Björn Again, the internationally acclaimed show will tour throughout the UK and Ireland in November/December 2018. Super Trooper VIP packages offer you the opportunity to meet with the stars, see the show from the best place in the house with early entry to the venue to enjoy a glass of bubbly and walk away with hoards of exclusive 30th Anniversary tour merchandise. The Gimmie! Gimmie! Gimmie! Best Seat VIP package includes tickets for the best seats available and all that merch.
Extra Björn Again VIP Packages ON SALE NOW >
RIP IT UP
Starring Harry Judd (McFly), Aston Merrygold (JLS) and Louis Smith (Olympic & Strictly star), Rip It Up is now dancing its way through the 60s! VIP tickets guarantee you the best seats in the house and a chance to meet with Harry, Aston & Louis!
Buy VIP Rip It Up tickets are ON SALE NOW >
MIRANDA SINGS
Meet and greet tickets are available now for Miranda Sings, the hilarious character created by comedian and singer Colleen Ballinger. Singing comically off-key, Miranda is self-absorbed and has a sassy attitude who in place of lyrics that she cannot remember, she 'scat' sings. Meet the woman behind it all, and the character in front.
Buy Miranda Sings Live Meet & Greet tickets >
---
More VIP Tickets
MEET & GREET TICKETS
PAW PATROL
All paws on deck, Paw Patrol are off for The Great Pirate Adventure! Coming to a venue near you this summer, there's also the chance to introduce your own puptastic crew to their idols post-show with a Meet and Greet ticket to meet two of the Paw Patrol themselves, plus excellent seats and merchandise.
Buy tickets to meet Paw Patrol NOW >
DITA VON TEESE
International Queen of Burlesque, Dita Von Teese, will be thrilling fans with her highly-anticipated evening of glamour and seduction in her critically acclaimed show, 'The Art of the Teese'. Several packages are available including Meet & Greet, Front Row, Champagne Reception and Dining Experience. Prices range from £149.50 - £209.50.
Buy VIP Dita Von Teese tickets NOW >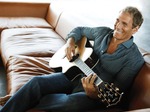 MICHAEL BOLTON
Grammy Award winning Michael Bolton returns for the first time in 2 years with his Time, Love & Tenderness Greatest Hits Tour. Performing all the greatest hits and a selection of classic love songs, you can get closer to the action with Up Close and Personal tickets which get you seating in the first few rows plus some exclusive merch. Or, if you fancy meeting Michael, the Magical Moment VIP Packages are for you! You'll receive an opportunity for photos with your favourite star, plus complimentary drinks and merchandise.
Buy VIP Michael Bolton tickets NOW >
STRICTLY COME DANCING - THE PROFESSIONALS
Strictly Come Dancing – The Professionals is set to return to venues across the UK from May 2019. The show brings together the much-loved Strictly Professional dancers, direct from the BBC One smash-hit series. VIP tickets will get you a 60-minute meet and greet with the cast, the best seats in the house, and some exclusive Strictly merchandise.
Buy VIP Tickets NOW >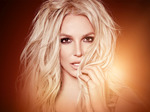 BRITNEY SPEARS
Legendary pop icon Britney Spears has announced her exclusive last time ever tour of the award-winning and record-breaking show, 'Britney: Piece of Me'. Heading to UK shores in August for five special shows, this is your chance to get closer to the action and to Britney herself! Ultimate VIP package upgrades get you a backstage pass and a photo opportunity with Britney. Other VIP packages will get you guaranteed seats in the first five rows, early entry to the venue to get the best possible position in the Gold Circle standing area, signed merchandise and much more!
Buy Britney Spears Tickets >

Alfie Boe Barenaked ladies Def Leppard En Vogue EPICA Evanescence Foreigner Harlem Globetrotters Ian Waite & Oti Mabuse Jason Derulo Jack Maynard Katie Melua Kevin Hart Les Musicals Level 42 Lisa Stansfield Navi - as Michael Jackson Nashville - In Concert Nina Nesbitt Steps Toto Trivium Wales Comic Con Kenwood Summer House Concerts feat. Katherine Jenkins, Alfie Boe & more
'BEST SEATS' & FRONT ROW TICKETS
TOM JONES
The legend that is Tom Joneshas released package tickets that will get you within pant-throwing distance at his Uk dates this year. Not only with VIP tickets get you a seat in the first 8 rows, but you'll also go home armed with merch.
Buy VIP Tom Jones tickets >
JUSTIN TIMBERLAKE
Following the release of his highly anticipated album Man of the Woods and his epic Pepsi Super Bowl LII Halftime Show performance, Justin Timberlake has announced U.K. The Man Of The Woods Tour dates! VIP tickets also promise to get you closer to the action. Package deals include seats right next to centre stage or in a section close to centre stage, pre-show parties with hospitality, exclusive merchandise, priority access and much much more!
Get Justin Timberlake tickets now >
Alanis Morissette Bastille Billy Ocean Bob Dylan in Italy Cirque Du Soleil OVO Caro Emerald Echo & The Bunnymen Game of Thrones Gary Barlow Jeff Lynne's ELO Jeff Wayne's War Of The Worlds Johnny Hates Jazz Katy Perry Liam Gallagher Lionel Richie Little Mix Maluma Paul Simon Roger Waters Sam Smith Shakira Shania Twain Sheridan Smith Sheryl Crow Star Wars: A New Hope - Live In Concert Taylor Swift WWE Live!
UNDER £100
NADINE COYLE
Nadine Coyle will be hitting the road this May for a UK and Ireland tour, performing the greatest hits of Girls Aloud solo, alongside songs from her forthcoming new album. VIP tickets will give you a unique opportunity to meet with Nadine for a photo opportunity, get you stalls standing tickets to see the show and a whole host of exclusive merchandise.
Get Nadine Coyle Meet & Greet tickets for £75 >
ALEXANDRA BURKE
A decade after winning The X Factor, pop sensation Alexandra Burke is set to embark on her 'The Truth Is' tour this autumn, with a string of dates across the UK. VIP packages include a meet & greet/photo op with Alexandra, best seats, early entry and more.
Get meet & greet Alexandra Burke tickets now for £70 >
Dua Lipa Katya Zamolodchikova Mila J The Shades Woman To Woman
HOSPITALITY + HOTEL PACKAGES
JEFF BECK - Live at Chelsea
Widely regarded as one of the greatest guitarists of all time, enjoy Jeff Beck Live at Chelsea in true VIP style with the Quartermaster's BBQ Package. Including a premium top price seat to the performance, two-course gourmet summer BBQ, half a bottle of wine per person and exclusive merchandise, this is the way to spend the summer!
Buy Jeff Beck VIP Tickets >
THE ROLLING STONES
Just like they promised The Rolling Stones are back where they belong on home turf with a number of massive UK concerts in May and June 2018. VIP Packages include access to the ultra-exclusive 'No Filter' pit or first access to unreserved seating areas, limited edition merch, priority entry + much more!
Ticket + hotel packages are also available which will give you access to no filter pit, a choice of overnight hotel accommodation close to the venue, breakfast + more!
VIP Packages available now >
KYLIE MINOGUE
Kylie Minogue, currently on a high with her brand new track 'Dancing', will bring her extraordinary creativity as a live performer back to the stage this autumn when she plays a UK tour. VIP Package deals include seats closest to the stage or standing tickets in the golden circle area, pre-show 3 course meal with hospitality, exclusive merchandise plus priority access.
Kylie VIP packages available now >

All Points East Andrea Bocelli BST: Bruno Mars BST: The Cure BST: Paul Simon Ed Sheeran BST: Eric Clapton Here and Now - Back to the 80's Kenwood Summer House Concerts feat. Kris Kristofferson, John Williams, Hacienda Classical & more Little Mix BST: Michael Buble The National Queens of the Stone Age Roger Waters Skyline Series - Feat. UB40, The The & more! Van Morrison, The Waterboys & Hothouse Flowers
BEST OF THE REST
THE DECEMBERISTS
Thoughtfully dubbed the YOUR GIRL / YOUR GHOST WORLD TOUR 2018, The Decemberists have announced a string of date in the UK this November.
Now, you cold attend this gig as a typical concert goer; purchasing a face-value ticket, appearing at the venue at the posted time, having a lovely time OR you could attend as a Super Dynamite Action Gig-goer by buying The Whole Shebang Super Concert Action Package ticket which includes a pre-show performance and Q&A, signed tour poster, and more!
Buy VIP Decemberists Packages now >
THE AUSTRALIAN PINK FLOYD
Celebrating 30 years of the incredible Pink Floyd, The Australian Pink Floyd are back in the UK with some VIP packages so you can experience the show in style! Us and Them VIP Packages let you have your photo taken with the band, attend a Q&A session, enjoy the best seat in the first 2-6 rows and some quality merch. Time VIP Package will get you those best seats and the merch for under £100!
Buy VIP Australian Pink Floyd tickets >
PLAN B
Three time Ivor Novello Award winner Ben Drew, aka Plan B, has announced an intimate UK tour, his first in almost six years and is offering some bespoke package deals. 'Dressing Room Experience' tickets will give you the chance to meet with Plan B for a photo opportunity and backstage tour as well as enjoying a sound check experience, Q& A session and exclusive merchandise. Separate 'Soundcheck and Q& A Experience' and 'Merchandise and Album Upgrades' are also available.
Buy Plan B tickets now >
Afro Republik: Pre & Post Show Parties Fast & Furious Live: VIP Upgrades Side of Stage Stone Sour: Side of Stage Package U2: Pre & Post Show Parties Walk Off The Earth: Meet & Greet + Sound Check Experience Upgrade

---
Terms and Conditions
VIP packages may only be available for selected dates on the artist's tours and are subject to availability.
Ents24 do not operate the VIP experiences; these excellent opportunities are brought to you by carefully selected partners.
---