Ghost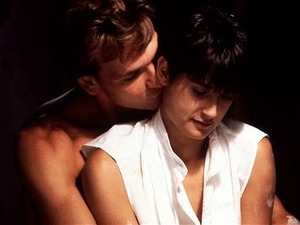 ---
Director: Jerry Zucker
Running time: 128 mins
---
About Ghost
Patrick Swayze stars as Sam Wheat, a dead man who can only save his wife (Demi Moore) through the spiritualist powers of Oda Mae Brown (Whoopi Goldberg). Scary in places, funny in others, this is primarily a real tearjerker of a love story.
We're not sure of your location
Click here to set your location and see the days and times this film is showing near you.