Elf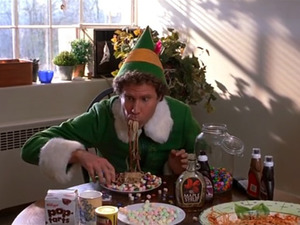 ---
Genre: Adventure / Comedy / Family / Fantasy
Director: Jon Favreau
Running time: 95 mins
---
About Elf
Legolas - My Story? No. Elf is a Christmas comedy starring Will Ferrell as Buddy, a human who has been raised as an elf at the North Pole, and one day decides to trek to New York to find his real Dad (James Cann). Cue a series of adventures for the naive pixie as he prances around the Big Apple in his green tights, leaving a trail of comic encounters behind him. An excellent comedy for young and old, that still warms the heart while avoiding the pitfalls of excessive schmaltz. Highly recommended.
We're not sure of your location
Click here to set your location and see the days and times this film is showing near you.